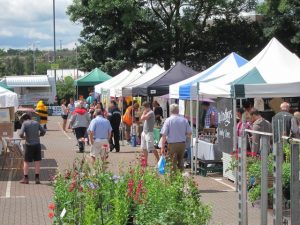 Everyone deserves to breathe clean air, including outdoors. Maintaining tobacco-free parks, playgrounds, beaches, entryways, and outdoor eating areas allows all residents equitable access to clean and healthy public, multi-use spaces. There is no safe level of exposure to secondhand smoke, and exposure is dangerous, even outside. Tobacco product litter also poses a health hazard, especially for children and animals. Tobacco-free policies prevent children and animals from ingesting tobacco waste, maintain the attractiveness of the area, reduce clean-up costs, and reduce environmental pollution. Importantly, restricting outdoor use of tobacco products reduces the visibility and social acceptability of tobacco use, promoting health equity and a tobacco-free community norm. Visit our resources below for more information on tobacco-free outdoors policies.
Resources:
Incorporating E-Cigarettes into Existing or Proposed Tobacco Controls: An Example
Model ordinance showcasing how to successfully incorporate e-cigarettes in existing local tobacco controls (using the example of indoor and outdoor use restrictions), including a comprehensive model definition for e-cigarettes that can be used in other policies such as sales regulations.
Tobacco-Free Outdoor Spaces: Buffer Zones & Other Hazy Issues
Guide for private property owners pursuing expanded tobacco-free policies.
Good Health is Good Business: A Tobacco-Free Workplace Policy Guide
Resource authored by Tobacco-Free NYS providing step-by-step guidance for businesses and employers making their property tobacco-free. It includes a sample tobacco-free policy suitable for use by New York businesses.