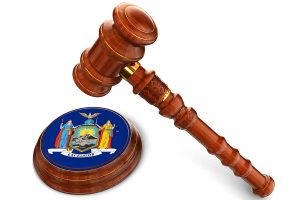 Tobacco use is the leading cause of preventable death. State and local government regulation of these deadly products is warranted and necessary to prevent consumers from starting tobacco use and support addicted users trying to quit. Accordingly, New York State and its municipalities have enacted measures regulating tobacco product use and sales. These policies foster New York's tobacco-free norm, and counter tobacco companies' efforts to present tobacco use as a reasonable and appealing choice.
Click the hyperlinks below to visit our summaries of pertinent laws of New York State and New York City, and visit our resources describing current tobacco controls in the state and progressive local tobacco controls regulating the tobacco retail environment. 
Resources:
Our tobacco control resources have been removed until further notice.