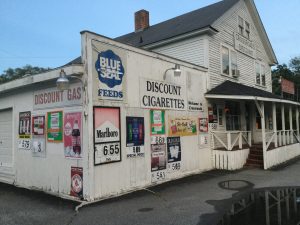 Tobacco use is the leading cause of preventable disease and premature death in the United States. Users overwhelmingly start and establish tobacco use during adolescence—most beginning when younger than age 16 years. Adults living below poverty level and adults having lower levels of education disproportionately use tobacco and suffer from tobacco-attributable disease, and are more likely to be exposed to secondhand smoke. Tobacco Industry marketing, including retail advertising and price promotions, is a significant cause of youth tobacco use and a driver of widening use disparities.
The good news is that evidence demonstrates public policy interventions can prevent tobacco use, aid cessation, and narrow health disparities between groups. As the Surgeon General stated in 2012, "[T]here are proven methods to prevent this epidemic from claiming yet another generation, if our nation has the will to implement those methods in every state and community."
The Public Health and Tobacco Policy Center supports communities pursuing evidence-based policies to reduce tobacco use and improve public health. Our resources offer information about the problem of tobacco use as well as policy solutions.