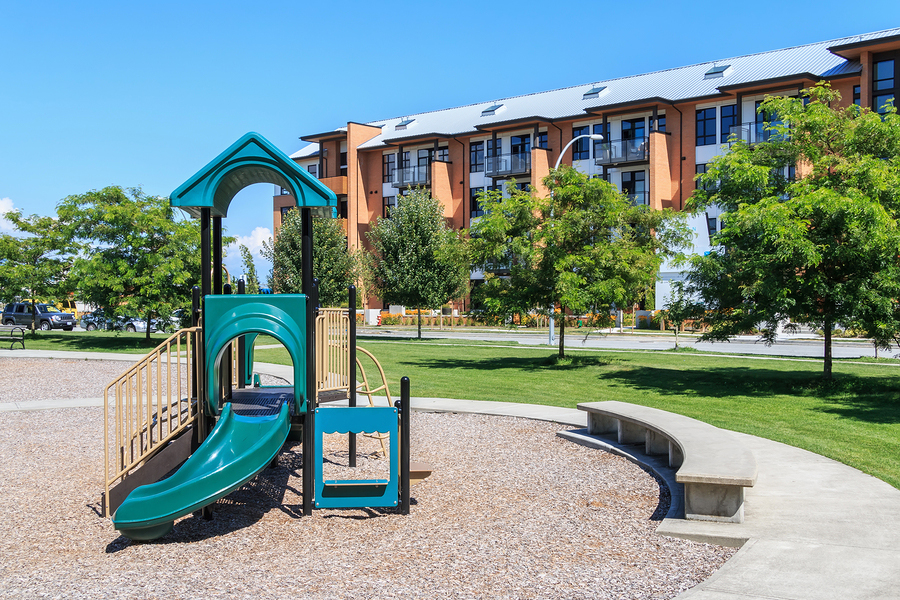 If smoking is permitted in multi-unit housing, secondhand smoke can infiltrate into neighboring units. Tobacco smoke can find its way through the smallest of openings, including through light fixtures, ceiling crawl spaces, electrical and plumbing fixtures, and gaps between walls. The only way to be completely protected from secondhand smoke in multi-unit housing is to prohibit smoking throughout the building. In addition to protecting residents from harmful secondhand smoke, smoke-free policies can also benefit landlords by reducing fire insurance costs, sharply cutting renovation costs after smokers move out, and eliminating any risk of liability for exposing tenants to secondhand smoke.
For more information about smoke-free policies, see our publications in the dropdown below or contact the center at tobacco@tobaccopolicycenter.org.
On November 30, 2016, U.S. Housing and Urban Development (HUD) Secretary Julián Castro announced that public housing developments in the U.S. will be required to provide a smoke-free environment for their residents. The final rule includes input from more than 1,000 comments received from the public, including Public Housing Agencies (PHAs), housing and public health organizations, and tenants.
HUD  has published an Action Guide to assist with implementation of the final rule.
The final rule will:
Require more than 3,100 public housing agencies to implement smokefree policies

within 18 months

of the final rule being adopted.
Prohibit the use of cigarettes, cigars, pipes, and hookah (waterpipes) in all living units, indoor common areas and administrative offices.
Prohibit the use of tobacco products covered by the policy in outdoor areas within 25 ft. from buildings.
Allow for further restrictions (e.g., buffer around playgrounds, restrict smoking to designated outdoor areas, property-wide smoke-free policy).
Apply to all housing types, including single family units.
Require PHAs to document their smoke-free policies in their PHA plans, a process that requires resident engagement and public meetings.
Help improve the health of more than 2 million public housing residents, including 760,000 children.
Save an estimated $153 million every year in costs from secondhand smoke attributable healthcare, repairs of smoke-permitted units and smoking attributable fires.
Impact the more than 940,000 units that are currently not smoke-free, including more than 500,000 units inhabited by elderly individuals.
The final rule does not cover:
Housing units in mixed finance developments.
Privately owned, federally subsidized multifamily housing (e.g. project-based Section 8 housing).
Electronic Nicotine Delivery Systems (ENDS), including electronic cigarettes (e-cigarettes).
Additionally, New Yorkers can learn more about smoke-free housing and obtain smoke-free apartment listings nearby by visiting smokefreehousingny.org.
Related information may be obtained from the Public Health Law Center and Changelab Solutions.